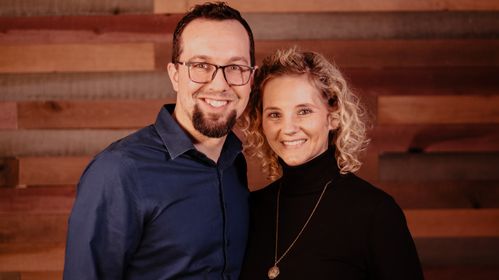 Pastor Matt and Amanda came to CLF as lead pastors in January of 2018. They had previously served CLF as the Youth & Associate Pastor from 2010-2014. Pastor Matt and Amanda both attended Fort Myers Master's Commission (now FSOD) in Fort Myers, FL. After graduating, they married in 2007 and jumped into youth ministry. They now have 5 children and love spending time together as a family. Matt is an avid Wisconsin sports fan and enjoys hunting in the fall. Both Pastor Matt & Amanda have a passion for and a calling to teach and preach the Word and love seeing God transform peoples hearts and lives.
Pastor Alex & Olivia came to CLF as the Youth & Associate Pastors in October of 2020.
They have been doing ministry in the Midwest for most of their career together since 2016.
Pastor Alex & Olivia are both graduates of Liberty University,
and Alex is currently enrolled for classes through the Berean School of The Bible.
They both have been actively involved in Youth Ministry since they were married in 2016,
and have along the way adopted 2 dogs, Milo & Meiko.
They love being outdoors, hiking, watching sports, and cooking.
Pastor Alex & Olivia also have a strong passion for leading the young adults of CLF,
and seeing God transform through worship.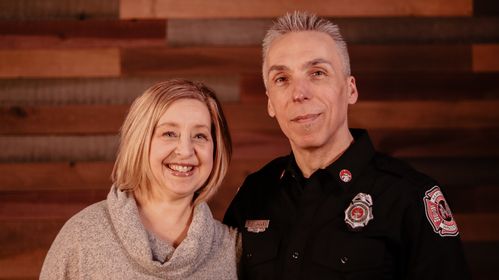 Kari and her husband Roy have lived in Mayville for 15 years. They have 2 children, Mei-Song and Christopher. Kari has degrees in Early Childhood Education, Child Psychology and Therapy, and Spanish. She has a true passion teaching kids and making learning fun. Kari is currently pursuing her pastoral certification from the District School of Ministry in Milwaukee, WI.

In her spare time, Kari enjoys traveling with family, exercising, and dancing. You can often see Kari throughout Mayville, teaching preschool, dance, and fitness classes; as well as volunteering her time mentoring parents through the Open Door Coffeehouse programs.
Teaching & Marriage Ministries Pastor
Cort and Kathye came to CLF in the fall of 1998 after serving as Evangelism Pastor in West Bend, Wi. In 2011, Cort accepted the position of Teaching Pastor at CLF and in 2018, the additional position of Marriage Ministry Pastor. Cort and Kathye's journey started in Seattle in 1985 where Cort attended Northwest Bible college, finishing his Pastoral Ministry degree through Berean University and was licensed with the Assembly of God in 1997. Additionally, since 1979, Cort has worked full time as a airline transport pilot, flying in the Pacific Northwest, Alaska and Northwest Canada. Since 1989, he has worked for American Airlines based in Chicago where he currently is a Captain on the Boeing 737. Cort and Kathye have been married for over 30 years, raising a son and a daughter, and now enjoy 5 grandchildren. They own a small farm in Campbellsport, where they have lived for over 20 years, and enjoy summer boating and winter motorhome travel. Their ministry gifting and passion is to encourage people through teaching the Word of God and passionately seek to encourage healthy marriage relationships.
Andrea and Dan came to CLF in 2011 where they have become active church members, with Andrea volunteering in a variety of ministries. Andrea and Dan were married in 2012, have four boys and enjoy spending their free time with their family. Andrea became CLF's bookkeeper in June of 2017. Andrea has a passion for children and youth and helping them in growing their relationship with Jesus.